Christmas Tree Trail It's nearly Christmas!
Celebrate Christmas with us by tracking down our themed, decorated Christmas trees around the village. These special Trees can be found around the village from Monday 6th December.
Find the keyword on each Tree in the Large Christmas Bauble and learn more about the Christmas story.
This year we have joined with St Mary's, St Paul's and the Methodist church to bring you a Christmas Tree Trail around the village. Hunt down the Trees and follow the story.
On Saturday the 20th December, you are invited to the Methodist Church at 28 Sedgwick Rd, Eastleigh SO50 6FH from 10:30am where we will have some carols, and you will be able to collect the Christmas Tree Trail gift bags.
Free event, great for all ages.
Sunday 12th December at 4pm
Carols by Christingle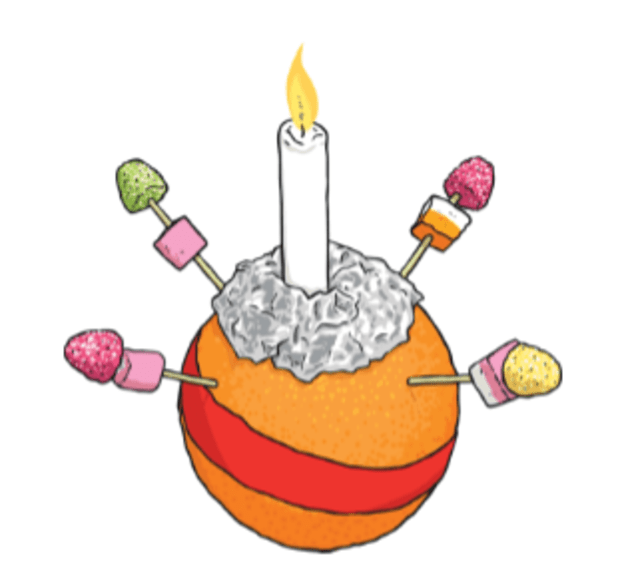 Come and join us at 4pm and sing carols and make you very own Christingle.
Note the time of 4pm, so we can light our Christingles and enjoy that special event.
( There will be no morning service on this date )
Sunday 19th December
Christmas Funday at 11:30am
Come as a family or on your own and join us in a time of worship, fun games, and food as we continue our Christmas celebration events.
Note the start time of 11:30 so that we can share lunch time food together.
Christmas Morning Praise
Saturday 25th December at 10:30am
Why not try to bring an unwrapped present you have received, so we can all join in the excitement together, as we worship Jesus, the best gift of all!
You'll have plenty of time to get home for Christmas lunch, and go home with a carol of praise and joy in your heart.
Sunday 26th December Boxing day at 10:30am
Complete your Christmas celebrations as we join together for a short time on Sunday for Boxing day morning worship.